You Are At The Archives for December 2011
Thursday, December 29, 2011
 I did some non-fiction free writing inspired by the prompt I got. So this is no lovely poem or short story. And it might not be excetuted properly. But that's why it's free. This is a little stream of my thoughts. What I know most about Romans is about battle and towns since my Dad was a history geek and I've gotten his geeky genes and spent loads of time watching documentaries and Rome the series and reading books =P So if this sounds rant-y to you, skip it. I just wanted to do something different for a change =)
Read more »
Friday, December 16, 2011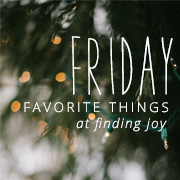 Thursday, December 15, 2011
He stares down at the white porcelain, the oval fake-wood rimmed bowl slowly swallowing down the crimson-blotched remains of his lunch. His knuckles, white and bony, grip his sides as his head sways where his neck lets him, right, left, way to the back so that his mouth falls open, his hands balled into shaky fists as he breathes in the air petrified with saliva and mixtures of hydrochloric acid and numerous proteins that he cannot name, all parading up his esophagus.
To him it is the mush version of the chicken salad he had had forty-five minutes prior, mixed with the artistic touch of his blood and some acidic agents residing in his tummy. That's how his mother put it anyway, agents, with guns at the ready and dark sunglasses, cutting down protein and carbohydrate molecules with spurts of red and blue laser.
It's like Star Wars inside your abdomen, Mitch.
Dragged back into the moment by another fit of gagging he throws his hands to the fat neck of the toilet seat, dragging his cracked nails along the ceramic exterior. He glances at the orange bottle sitting neatly on the windowsill, one lonely pill lying in the powdery bottom, the letter that once was carved into it faded into an anonymous smudge resembling the topside of an H or an R.
A wave of multicolored vomit plunges down into the wet whiteness, splotches of white accompanying the red, a polka-dotted chaos of half-digested meat and vegetables. He pulls his stomach in as though the tensing of muscles would roll the rest of it upstairs. His arms hug his abdomen as he rests his head to the wall, beads of sweat spilling down the sides of his face.
Get your light saber, Mitch. We're playing Star Wars.
He smiles, wiping at his mouth with his wrist as he curls over the toilet seat again.
-------------
But the TV is still on...
We breathe heavy
Hands kneading at skin,
Twitch

Light switching colors
Across my belly,
Fingertips scraping the words at my side.

Upside down view
Of the pillows as I make an arc,
Lips dry and open.

We breathe heavy
Hands kneading at skin,
Twitch

Light switching colors
Across her back,
Fingertips scraping the scars at her side.

Intertwined limbs
In the seizing dark,
Smiling lips pressed to my ear,

"I love you."
Wednesday, December 7, 2011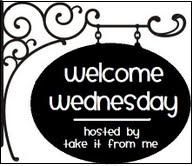 Sunday, December 4, 2011
Joy
I am a little snowman,
Easy to melt in the warm weather
Fingerprints leave me disrupted, mutated
I am a little snowman,
The white ground is my safety net
Candles suspended in ice bring me to life
I am a little snowman
Rabbits tend to eat my buttons
And birds tend to steal my nose
Yet I find joy
In the fleeting moment
Where I am done,
When little eyes look at me
Copyright © 2014 Lilu. Powered by
Blogger
.